SmartQA is a highly secure, centralized collaboration tool for users and companies to manage their question and answer sheets.
With core features of security, file storage and sharing, change histories, and auto-translation, SmartQA allows teams to collaborate within their organization and also globally. 
Frontend: React.js
Backend: Django
Cloud: Google Cloud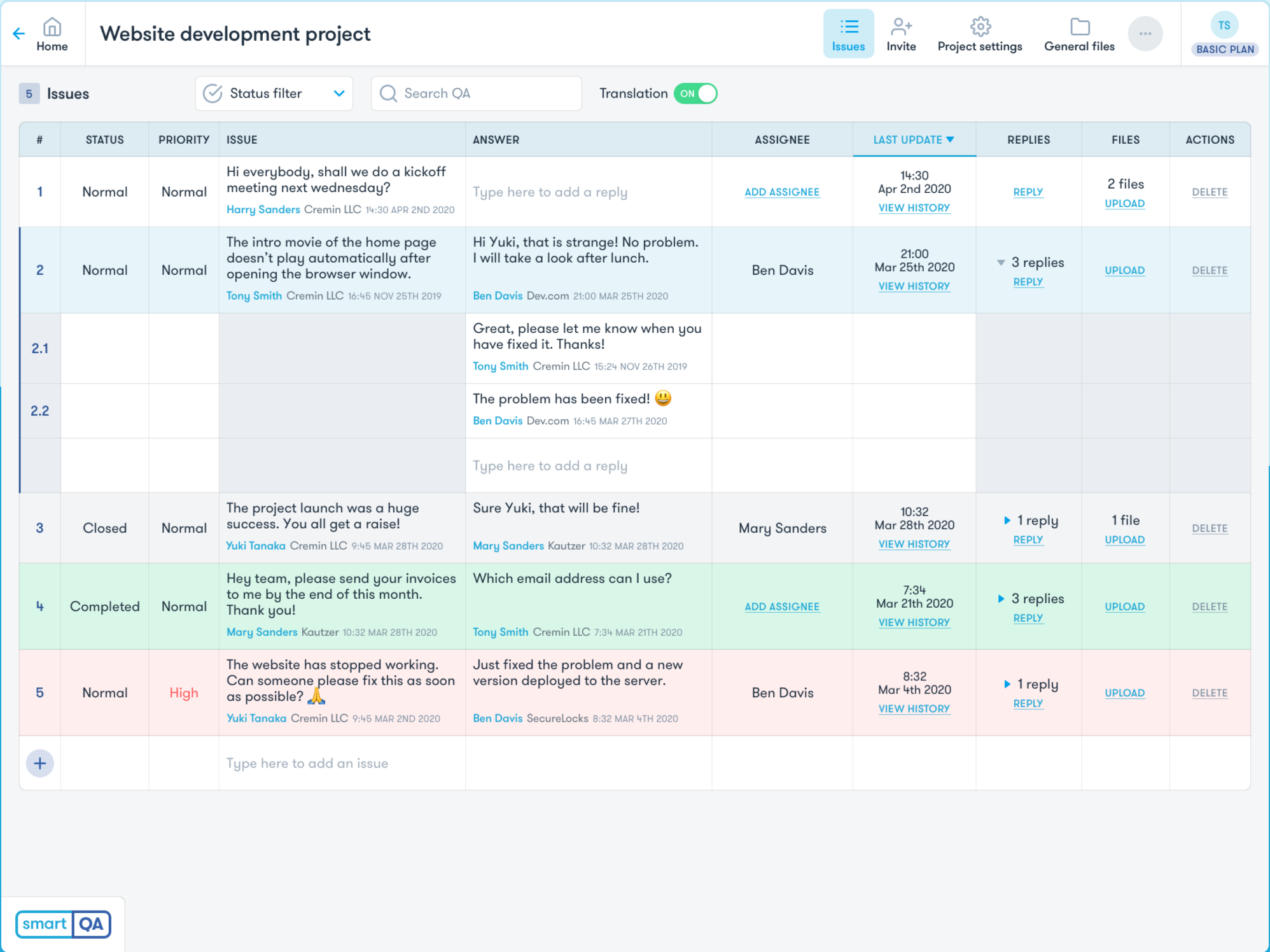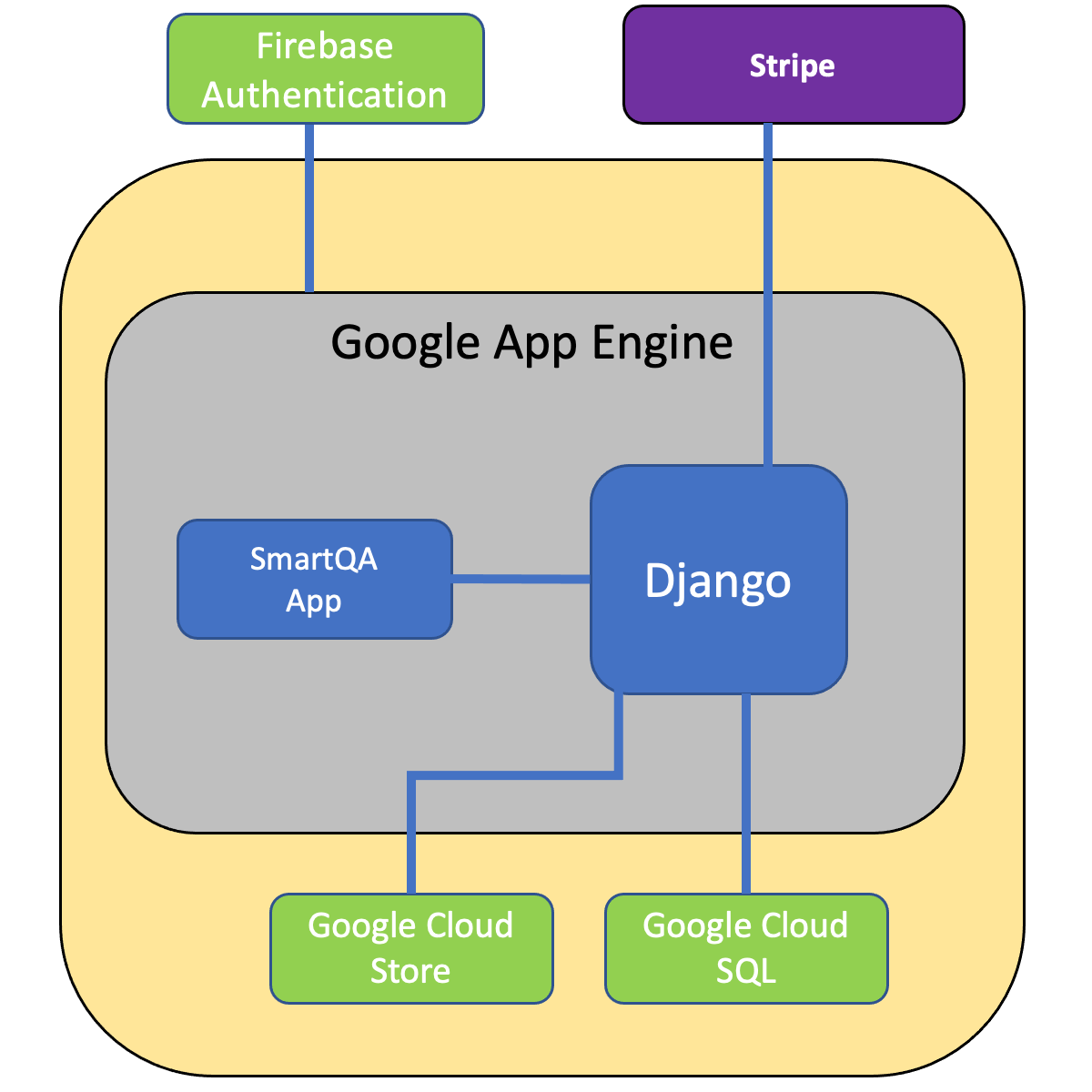 QA sheets are ubiquitous in Japan for cross team communication when dealing with projects of any kind. Traditionally, this communication is done via Microsoft Excel and e-mail. When there are a large amount of people collaborating on a project, e-mailing a single Excel sheet becomes very difficult to track and maintain. Also, it is not easy to attach files and track a change history.
Japanese users are familiar with Excel and e-mail and find it difficult to move away from that due to everyone being familiar with the platforms.
SmartQA solves the inefficiencies of Excel and e-mail by centralizing the QA sheet the cloud with file storage, change history, all while looking and functioning just like a normal Excel spreadsheet which eliminates having to learn something completely new. It makes adoption onto the platform easy for traditional Excel users.
More secure than traditional Excel and e-mail communication
Access from anywhere, everything is in the cloud
Work with global teams with on-the-fly automatic machine translations